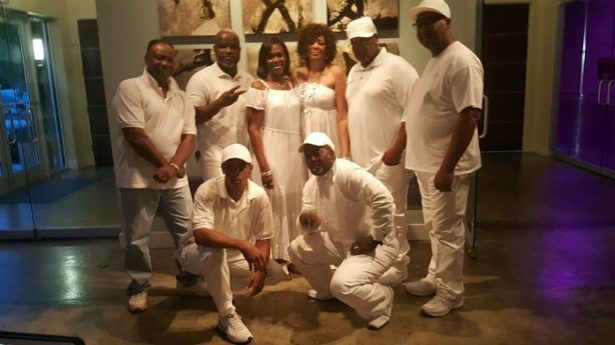 ODYSSEY
The 36th Annual Spring Water Festival will begin on Friday evening at 6 p.m. with food, rides, craft and display vendors.
Entertainment on the Amphitheater Stage will include Beach, Motown and Party Music on Friday with local favorites, The Royal Scotsmen Band and Odyssey.
Odyssey is a seasoned party band that performs many genres of music and specializes in old school and current R&B, Blues and Beach Music. Odyssey band members include: Stanley Gilchrist, lead vocal; Janice Gray, background vocals; Brenda Harris, background vocals; Alfred Doddson, drums; Alvin Sullivan, bass guitar; Cecil Gray, MD/ keys/ background vocals; Barney Hampton, guitar and Basil Harris, guitar/background vocals.
The Royal Scotsmen Band is a group of veterans who display a genuine enthusiasm for their music and share and include the audience in the fun they have in their performances.
Led by Ed and Joe Chambers, joined by sister Kim, the group performs Beach classics, as well as original radio hits from their own CD's. Rounding out the group is Cheryl Bryson and Judd Terrell on keyboards, Mike Smith on guitar, while Keith White lays down the beat on his drums. Paul Fitzgerald, sax, and David Vandenburg, trumpet, add their brassy riffs to the mix.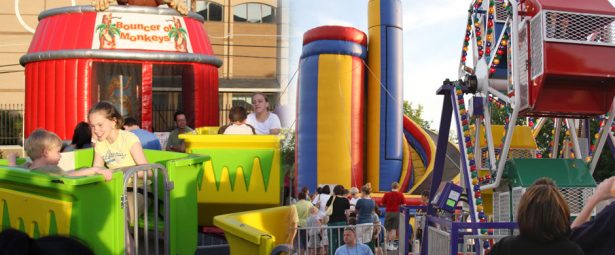 Amusement rides will be oriented toward younger children this year, organizers said. Unlimited ride bracelets will be offered at $10 per bracelet on Friday
Upstate Service Solutions will be giving out free glow bracelets at the Amphitheater stage on Friday evening.
Spring Water Festival hours on Saturday will be 9 am to 4 pm.
Entertainment on Saturday will feature Blue Sky Blues Band, Tom Fisch and Wilson Banjo Company. Christian Country Gospel group Eternal Vision will headline entertainment on Saturday.
Eternal Vision is an exciting and energetic group hailing from Knoxville Tennessee that has been a favorite of Gospel music fans for more than 25 years. The group is known for a progressive sound that is still respectful to the "old standards" that Gospel music fans have come to love.
The group is celebrating their first number one song on the Power Source Christian Country Top 100 playlist. "More About My Lord" was written & arranged by Lead Singer, Michael Shannon Shelby.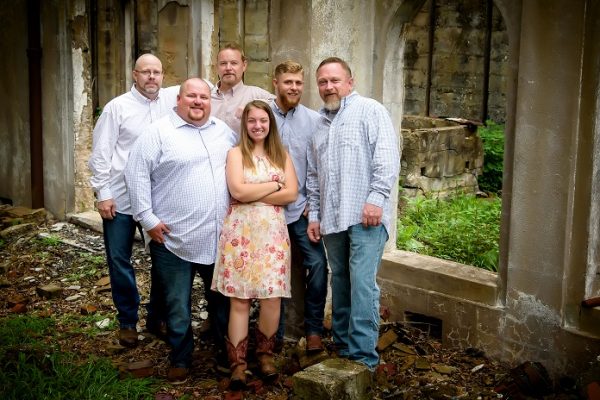 Wilson Banjo Co. is a hard driving Bluegrass band from Upstate South Carolina, founded by Steve Wilson, Banjo picker & Master Luthier.
The band was initially formed to promote Steve's custom made banjos but has since expanded when their debut EP attracted a surprising amount of attention after its initial release to radio.
Personnel in Wilson Banjo Co. include Steve Wilson on banjo, Joey Newton on guitar, Sarah Logan on fiddle, Brandon Couch on Mandolin, Rob Walker on bass and Dylan Armour on Dobro, with each member contributing on vocals.
As a performing band, they endeavor to deliver an energetic display of traditional bluegrass music, backed by the notorious drive that Wilson Banjo Co. fans have come to know and love. Their humor and entertaining banter on stage reflects a level of cohesiveness and professionalism not easily attained by young bands.
There will also be an all day gospel stage and children's stage this year.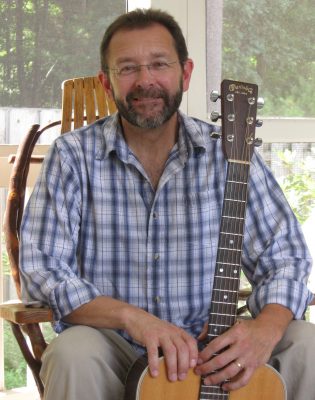 Tom Fisch will return for an acoustic show on the Amphitheater Stage and a sing-along for kids on the children's stage. Audiences enjoy his warm, appealing style, diverse range of material and talent.
Jack's Drum Shack, Buttons the Clown and Upstate Dance will also perform on the Children's stage.
Gospel Stage includes Craig Ledford, David Earl Lawson, Jerry Maples, All For Him, Living Truth, The Harts, The Chordsmen Quartet and Gary Hart & Hartstrings.
For more information, the 2017 Spring Water Festival Program Tabloid can be found in The Journal this week and will be available during the festival.