The Springwater Committee announced this week that The Shelby Raye Band will be the opener for T. G. Sheppard at the 35th annual Spring Water Festival.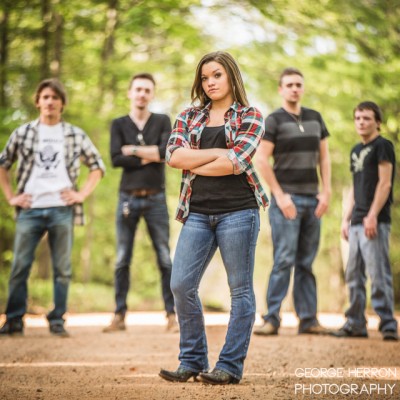 Shelby Raye is an up and coming teen singer from Chapin SC who is already making a name for herself across the state. She is one of four Carolina Country Music Fest CCMF Battle of the Band Winners who performed at the three day music festival in Myrtle Beach in June.
She has a passion for music of all genres and will perform covers of current favorites by some of the top female country artisits and some of her own.
According to her bio, Shelby Raye is not your typical teenager. She's a mature, strong-willed young woman whose passion for music of all genres has burned a hole in her soul which she consistently seeks to fill with new experiences and sounds. Since she was two years old, Shelby Raye has been performing on one level or another.
In 2013, she decided she was ready to begin pursuing music as a legitimate career. Her journey has taken her from karaoke bars, to USO Events, to being one of the opening acts for Sheryl Crow at The First Flush Festival in May of 2015.
She is currently working on her very first EP featuring all new original material; a project spawned by her recent trip to Nashville where she was able to sit in with Nashville Singer-Songwriter J Edwards in many venues around Broadway.
The Shelby Raye Band includes Shelby Raye on vocals and acoustic guitar, Daniel Ruple on lead guitar and acoustic guitar, Seth Boone on drums, Tim Jordan on bass guitar, Derek Bickley on rhythm guitar and Ashleigh Reeves backup vocalsSeth Boone, Tim Jordan and Daniel Ruple.
There is no stopping this pint-sized powerhouse vocalist who strives to bring her unique style and quirky personality to the masses. But don't let that pretty face and melodic voice fool you – this young lady knows exactly where she's going and she won't let anything stand in her way.
She's often quoted as saying "There is no Plan B. Music is the only focal point I know". We believe her. Stay tuned for more great things from Shelby Raye.
Awards
Winner: Lex Factor 2013
Winner: Okra Idol 2013
Winner: Irmo Middle School Talent Show 2013
Winner: Beaufort Water Festival Talent Show 2014
Winner: Lake Murray Idol 2014
Winner: CCMF Battle of the Bands Road to the Beach 2016
 http://www.shelbyrayemusic.com