Organizers of the 38th Annual Spring Water Festival have announced entertainment for the two day festival which will be held Friday and Saturday, August 23 and 24.
Music lovers are invited to bring a lawn chair or blanket and enjoy a day of music and other activities. The festival features a variety of performers on three stages including a children's stage, gospel stage and the Mineral Spring Park Amphitheater Stage.
Hours for the festival this year will be 6 p.m. to 10 p.m. on Friday and 9 a.m. to 4 p.m. on Saturday.
The festival will kick off on Friday evening with live music, festival food and many of the craft vendors will be offering items.
The Blue Sky Blues band will kick off entertainment at 6 p.m. and will be followed by Powerglide with the SLS Horns at 8 p.m.
On Saturday, Angela Easterling and the Beguilers will start entertainment at 10 a.m. followed by The Royal Scotsmen Band at 12 noon, Easton Gowan at 1:45 and the Carolina Coast Band at 3 p.m.
Eternal Vision will again headline the Gospel Stage.
Additional information on performers and schedules will be posted soon!
FEATURING: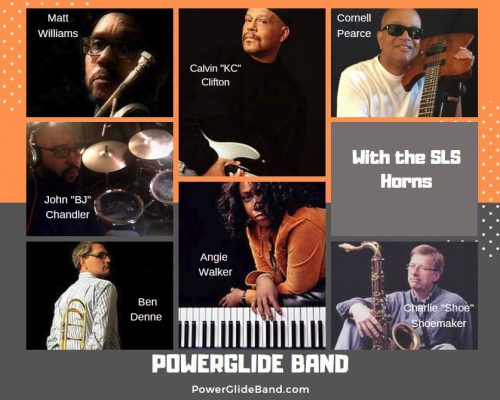 Powerglide Band with SLS Horns –
Individually the members of PowerGlide are considered some of the best in the industry, together they are a powerhouse. The brainchild of Calvin "KC" Clifton on vocals and bass, with Angela Walker, on vocals and keyboards, Cornell Pearce on guitar and John "BJ" Chandler on drums laying down a funky foundation, PowerGlide's creative, spontaneous and driving arrangements create an excitement for the listener that is riveting. Matt Williams on vocals and trumpet, Charlie "Shoe" Shoemaker on saxophone and Ben Denne on trombone – the SLS horns take things to a whole new level. The band plays without limits and definitely doesn't hold back.
PowerGlide's sound reaches into the R&B, jazz, blues, soul, funk and rock catalog with solid remixes that remind you of the first time you heard it – a sound that excites the soul. Mix that with original selections and you'll be on your feet. Their playlist includes Maze, Chicago, Kool and the Gang, Bruno Mars, PFunk, Steely Dan, the Doobie Brothers, Aretha Franklin, ColdPlay, Candy Dulfer and Cameo, just to name a few.
powerglideband.com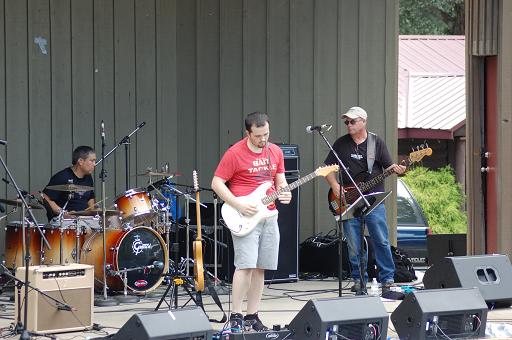 Blue Sky Blues Band
The Blue Sky Blues Band is a local blues/rock band from Piedmont that boasts some of the area's top local talent. Featuring Ian Alerre on drums, Steve Myers on bass, and Adam Lindsley on guitar and vocals. They will perform a variety of classic blues and rock songs with a few originals mixed in.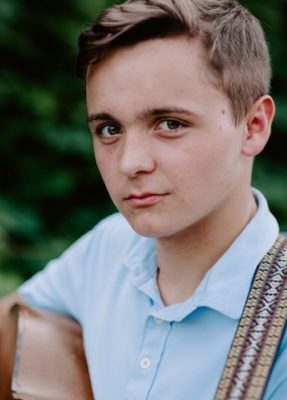 Easton Gowan
Easton is a 17-year-old singer/songwriter/guitarist from Williamston who has been playing a musical instrument since he was 6 years old. His passion for music led him to write his first original song, "My Bail" at the age of 16. He was a featured singer in the concert, CLASSIC COUNTRY at MillTown Players for three shows recently.
Easton is part of the NewSpring Fuse development band, takes part in the Palmetto High Concert Choir and performs at many festivals, restaurants, other local venues.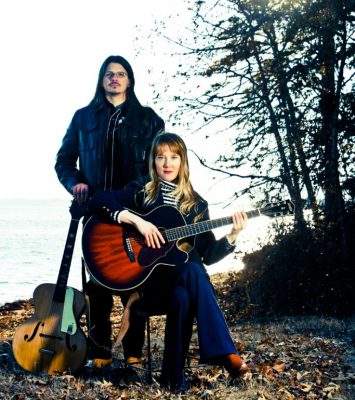 Angela Easterling and Brandon Turner with the Beguilers
Angela Easterling brandishes her songwriting chops with rootsy, refreshing, homespun tunes. Her backing band, The Beguilers (bass, drums and lead guitar), master many complex styles, with instrumentation that fleshes out the stories in Angela's songs, and adds some rocking fun. Their act is not quite country, not quite folk, but altogether unique and engaging.
Angela lives with her musical partner and their two young sons on the Greer, SC farm that has been in her family since 1791. Her most recent release, "Common Law Wife", went all the way to number 1 on the Roots Music Report Americana Country Airplay Chart, and remained in the top 5 on that chart for nearly 2 months, closing the year out as #12 on the top 100 albums, and earning much praise in the press. Her album, "BlackTop Road", produced by Will Kimbrough, remained on the Americana top 40 airplay chart for 7 weeks, and was chosen as a top pick in both Oxford American and Country Weekly. She was selected for an official Americana Convention Showcase, official showcases at both NERFA and SERFA (Folk Alliance) and is a four-time Kerrville New Folk Finalist (2009, 2010, 2015, 2018) a 2011 Telluride Troubadour and a two-time Wildflower Performing Songwriter Top 10 Finalist (2012 & 2015). The Boston Herald named her song "The Picture" "Best Political Country Song" in their Year's best music picks. Angela's music was featured in commercials (Southwestern Bell) and several of her songs were used in the series "Horsepower" on Animal Planet. She has appeared on the WSM-hosted stage at the CMA Music Festival/Fan Fair, on the nationally broadcast public radio program "Michael Feldman's Whad'Ya Know", the popular ETV show "Making It Grow", Sirius XM Outlaw Country's "Buddy and Jim Show" with Buddy Miller and Jim Lauderdale, and was also interviewed by noted NPR journalist Bob Edwards. She was invited to perform at the Smithsonian Institution's exhibit New Harmonies: Celebrating American Root's Music, as well as the Woody Guthrie Folk Festival.
Angela tours the U.S., both solo and duo with Brandon Turner, as well as with her crowd-pleasing band The Beguilers. She has played numerous concert series and music festivals, including Six String Concerts (Columbus, OH), Shakori Hills, Fall for Greenville, NC Apple Festival, Strawberry Festival, Albino Skunkfest and more. She has opened for or appeared with The Carolina Chocolate Drops, Jim Lauderdale, Scott Miller, The Steel Wheels, Sarah Jarosz, Elizabeth Cook, Lucinda Williams, Charlie Louvin, Robbie Fulks, Tracy Grammer, Mary Gauthier, Ray Price (at the Birchmere), Suzy Bogguss, Ellis Paul, Tom Brosseau, Eilen Jewell, Radney Foster, Will Kimbrough, The Oak Ridge Boys, and Lori McKenna. Angela is currently playing a full schedule of shows, while working in the studio on her soon-to-be-released 6th album.
For more info on Angela, including tour dates and more, visit www.angelaeasterling.com.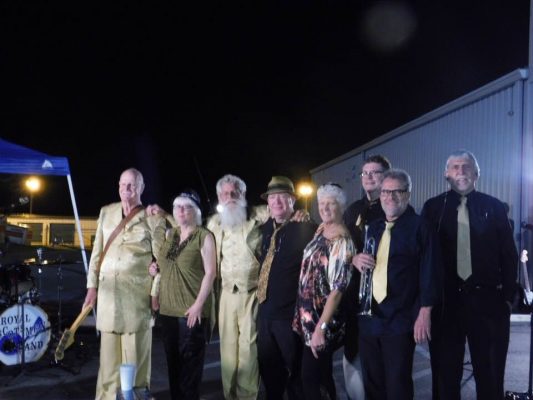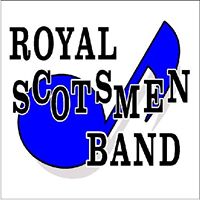 Royal Scotsmen Band
A long time favorite at the Spring Water Festival, The Royal Scotsmen Band was formed in the mid-60s by the Chambers brothers, Ed, Joe and Tom. For over 20 years, during the 1960s, 70s and 80s, the group played throughout the northern and southeastern United States. The group played with many classic beach groups including The Georgia Prophets, The Covers, The Drifters, Cornelius Brothers, and Sister Rose, and Mel & Tim. After a 15-year hiatus, Ed and Joe have reunited with sister Kim, Leeann Fant, Harold "Big Poppa Beach" Alverson, and Steve Scott.
Hailing from 16 miles south/southwest of Greenville in the sleepy town of Pelzer, the band wrote and played a wide variety of music, always including and now returning to what they like best – beach music.
The members of the Royal Scotsmen Band are: Joe Cambers – lead vocals, Kim Chambers – Vocals, Ed Chambers – Bass, Charyl Bryson – Keyboard, Keith White – drums, Stan Hendrix – Guitar, Paul Fitzgerald – horns, David Vanderberg – horns and Sound by Mark Switzer.
WE LOVE BEACH MUSIC! We love to perform at all kinds of venues but our favorite are festivals where families can come and enjoy our music. We want to make sure beach music never dies!
We would love to entertain at your event! Call, email or message us today! Booking Agent Joe Chambers at 864-304-4923 or email joebob1109@gmail.com or royalscotsmenband@charter.net
The Spring Water Festival welcomes back The Royal Scotsmen Band!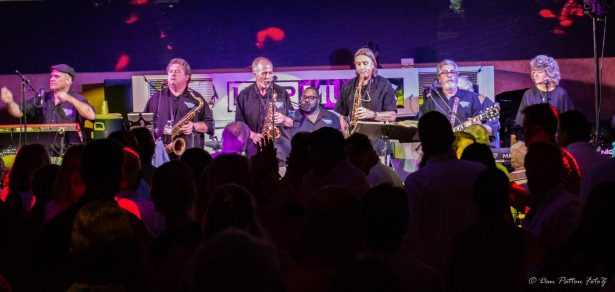 Carolina Coast Band
The Carolina Coast Band originated in the Upstate of SC in 2013 and began building its nucleus in the Carolina Beach Music market by assembling a staff of regionally and nationally acclaimed musicians that, as individuals, has achieved many awards in the industry.
The band delivers a combined 90 years of experience in Beach, Motown, R&B, and Oldies music to satisfy the demands of today's party requests. Their popularity continues to grow as they span the East Coast of the US performing and promoting Carolina Beach Music, R&B, and Party Music.
The band is a member of the Carolina Beach Music Association, (CBMA), and is current 2018 recipient of "The Rising Star" Award received at the CBMA Awards Ceremonies at Alabama Theater in North Myrtle Beach in November.
Joey Werner, the band's manager plays keyboards and is a lead vocalist having performed with many artists, including early stints as a drummer with the original members of the Swingin' Medallions" as well as many others throughout the years.
Frank Wilkie is bass guitarist and toured internationally with The Marshall Tucker Band, Rickey Godfrey Band, and Garfeel Ruff Band, where they landed in a movie.
Kym McKinnon is lead guitarist and lead vocalist and toured nationally for 15 years with Nappy Brown, famous blues artist.
Big Tez Sherard is on drums and lead vocals and tours frequently with National Artist, Edwin McCain, and has worked with other artists such as Darius Rucker, and The Tams.
Alan Nowell is on saxes, woodwinds, and vocals. He has toured with several bands including The Out-of-Towners Band.
Rhonda McDaniel, Ten year CBMA Female Vocalist of the Year, and recording artist with several #1 Hits, joined the band in 2016 and has added her talents of both vocals and keyboards to give the band a great show of shag and beach music.
Rickey Godfrey of Nashville, TN, joined the band in 2018 on guitar, keyboards, and lead vocals. Rickey is the recipient of many CBMA awards in the early 2000's, including song of the year, and male vocalist of the year. Not to mention he took the Blues Artist award for the City of Nashville last year.
The Band travels the East Coast US from Myrtle Beach, Edisto Beach, Hilton Head Island in South Carolina, North Carolina, Washington, DC, Jacksonville, FL, Panama City, Florida, and Georgia, sharing their fun with their many fans throughout the east coast.
The Taxslayer Gator Bowl, a nationally televised New Year's Day College Football Game in Jacksonville, Florida, featured The Carolina Coast Band for their 2014 New Year's Eve Party during pre-game activities.
Coming up in February, 2020, The Band will be touring The Carribean Cruising on Carnival with The Embers. Book your reservation by contacting "All-About-Travel" in North Myrtle Beach, SC.
Contact Carolina Coast Band on Facebook or www.Carolinacoastband.com for your next event!!!