Lucas Hoge Music Sampler
Award winning country music singer/songwriter Lucas Hoge will headline the 33rd Annual Spring Water Festival coming up August 22 and 23, organizers said this week.
Hoge has recorded three country albums, a Christian EP, had songs featured on two TV shows, starred in an HBO TV series, wrote a jingle for Lipton Tea and entertained and supported military troops and their families.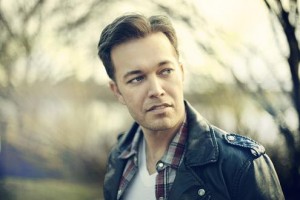 Hailing from Nebraska, Hoge moved to Nashville and soon had his song "If I Only Could" featured on the Warner Brothers' show Smallville.
His song "Give A Damn" is the theme song for the Great American Country (GAC) show Tom's Wildlife, about an outfitting business which featured celebrity country star clients including Miranda Lambert and Blake Shelton.
It was the first theme song GAC used for one of its TV shows and the music video stayed at number two in the top 25 videos on www.gactv.com for over two weeks.
His debut album "Dirt", received rave reviews, winning multiple music awards, including 'Country Album of the Year' at the 16th Annual Los Angeles Music Awards, which also named Hoge as Contemporary Christian Singer/Songwriter Of The Year for "Get The Door". He has appeared on TV with Faith Hill in the Sunday Night Football commercial campaign, with Toby Keith in his Christmas special and in a Mary Kay commercial with Danielle Peck and Jennifer Hanson.
Hoge had the leading role on the Animal Planet TV show 'Last Chance Highway' in 2010 where he was known as the country singer saving dogs. Hoge also penned and performed the shows theme song.
On the show he starred as himself, the singer / songwriter who has volunteered to help rescue dogs in the south and transport them north to their new forever homes.
Hoge is involved in many animal charity events and fosters kittens and dogs for local Nashville organizations.
Hoge made his debut performance at the Ryman Auditorium in Nashville, TN in 2011 performing with the legendary George Jones where he received a standing ovation.
He gained recognition in the Christian Country genre when he answered a woman's dying wish and wrote a song inspired by her poem. "How Was I To Know" quickly became a favorite debuting at # 66 and climbed all the way to number two (#2).
He received his first nomination in the ICM (Inspirational Country Music Awards) as ICM's "New Artist of The Year" 2011.
He was a presenter at the ICM Awards and was nominated for "Best Male Vocalist" 2012. His song "Have I Done Something" was the # 1 song on the Christian Country Charts for November 2012.
"Do What Makes You Feel Good" the second single off the self titled album Lucas Hoge received rave reviews.
The song topped at # 47 on Music Row, # 1 on Renegade Radio's TOP 100 Country songs and # 1 on Power Source Magazines TOP 75 Country songs for February 2013.
Hoge penned 13 of the 16 songs on the album.
He had two songs climbing two charts in 2013, "Sharing The Journey" went to # 2 on the Inspirational Country Music Charts and Hoge was nominated in four categories in the ICM Awards: "Entertainer Of The Year", "Male Vocalist Of The Year", "Song Of The Year" – with "Have I Done Something" and "Video Of The Year" with "Sharing The Journey".
"Should've Loved" climbed the country music charts, playing on stations across the US and hit # 27 on the Country Break Out Charts.
Hoge joined the Armed Forces Entertainment: Wrangler® National Patriot Tour in 2011. His song "Medal Of Honor" is the Wrangler® National Patriot official theme song.
Hoge is a permanent member of the tour and returns every Memorial Day week. The 2014 tour went to Alaska visiting several Coast Guard bases.
Hoge has toured Denmark, Norway, Sweden and has traveled to the Middle East where he performed for our troops. He wrote two songs, "Soldiers Creed" and "Medal Of Honor" which are featured on the Music for Our Troops CD.
He has also been involved with ThanksUSA.org, which is a charity that helps military families with education scholarships.
He is the official spokesperson for Guardian Angels for a Soldiers Pet, a group that fosters animals for soldiers while they are stationed overseas.
More information on Lucas Hoge can be found at www.lucashoge.com and music and videos are on YouTube.
A variety of live music will be featured during the Spring Water Festival.
The Carolina Coast Band will perform on the first night of the two day festival.
The next day will be full with music beginning at 10 a.m. with Blue Sky Blues Band, The Royal Scotsmen Band, Odyssey, Angela Easterling and the Beguilers and Lucas Hoge.
There will be an all day gospel stage and children's entertainment.
The festival will also feature a 5k run, craft vendors, car show, festival food and more.
For more information, visit the festival website at www.springwaterfestival.com.