Lucas Hoge Music Sampler
Award winning country music singer/songwriter Lucas Hoge will headline the 33rd Annual Spring Water Festival coming up August 22 and 23, organizers said this week.
Hoge has recorded three country albums, a Christian EP, had songs featured on two TV shows, starred in an HBO TV series, wrote a jingle for Lipton Tea and entertained and supported military troops and their families.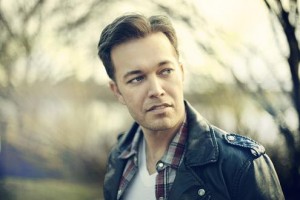 Hailing from Nebraska, Hoge moved to Nashville and soon had his song "If I Only Could" featured on the Warner Brothers' show Smallville.
His song "Give A Damn" is the theme song for the Great American Country (GAC) show Tom's Wildlife, about an outfitting business which featured celebrity country star clients including Miranda Lambert and Blake Shelton.
It was the first theme song GAC used for one of its TV shows and the music video stayed at number two in the top 25 videos on www.gactv.com for over two weeks.
His debut album "Dirt", received rave reviews, winning multiple music awards, including 'Country Album of the Year' at the 16th Annual Los Angeles Music Awards, which also named Hoge as Contemporary Christian Singer/Songwriter Of The Year for "Get The Door". He has appeared on TV with Faith Hill in the Sunday Night Football commercial campaign, with Toby Keith in his Christmas special and in a Mary Kay commercial with Danielle Peck and Jennifer Hanson. Continue reading →